Tesla's Chinese rival, BYD, world number 2 in electric cars, is preparing to land in Europe and unveils the technical characteristics of its three future models.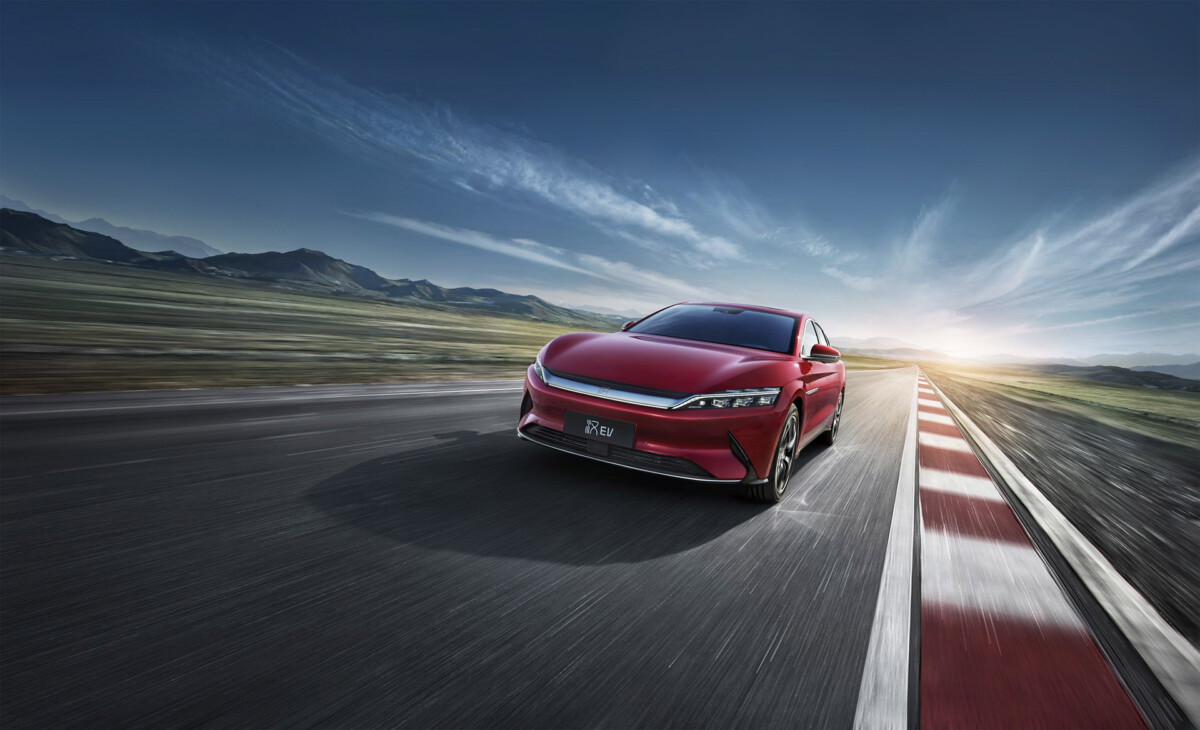 A few days ago, we announced the imminent arrival of BYD in Europe, with not one but three 100% electric models. Marketing planned by the end of the year, with the opening of the first dealerships on the Old Continent, although their exact location has not yet been confirmed by the brand. If the list of models planned for us had already been announced, now the firm is giving us new information on their technical specificities.
BYD Tang: more than 500 horsepower for the electric SUV
While it is not yet clear in what order the three BYD models will be launched, everything leads to believe that the Tang will be the first, while it has already been marketed in Norway for a short time.. In a document, relayed by our colleagues fromInsideEVsthe Chinese brand indicates that the large seven-seater SUV has a length of 4.87 meters and has a strong engine of 380 kW, or approximately 516 horsepower.The 0 to 100 km/h is achieved in 4.6 seconds, for a maximum speed of 180 km/h. The boot volume varies between 235 liters in the seven-seater version and 1,655 liters when the seats are folded down.
Equipped with an 86.4 kWh Blade-type LFP (lithium-iron-phosphate) battery developed by BYD since 2020 and offering better capacity and optimum safety against conflagration, this newcomer will be able to travel up to 400 kilometers on a single charge depending on the cycle WLTP. It will then take 30 minutes to go from 30 to 80%, which is long, while the maximum charging power is not known.
BYD Han EV: a rival for the Model S
In addition to the SUV, BYD will also offer a sedan, with a length of 5 meters which should then compete with the Tesla Model S. This is the Han EV, which has a technical sheet very close to the Tang, since it also develops 380 kW. If its weight is not detailed, it should be a bit lower than that of the SUV, while the0 to 100 km/h is announced in 3.9 seconds for a maximum speed limited to 180 km/h. Again, it will be a four-wheel drive vehicle.
The sedan will also be equipped with a Blade battery, with a capacity of 85.4 kWh. It will allow him to travel approximately 521 kilometers according to the WLTP cycle. The charging time is identical to the seven-seater SUV, since 30 minutes will be needed to go from 30 to 80% on a direct current socket. In terms of roominess, the sedan offers a trunk with a volume of 410 litres, while the bench seat does not seem to be folding.
BYD Atto 3 (Yuan Plus): a compact SUV to compete with the Model Y
Finally, BDY will launch a compact SUV under the name of Atto 3, already marketed in China with the name Yuan Plus. Rival of Tesla Model Y, Volkswagen ID.4 and others Let's EV6this newcomer will be equipped with an 800 volt system and a 60.48 kW Blade battery. Recharging from 30 to 80% will then be done in 29 minutes on a direct current terminal. Autonomy is announced at 420 kilometers WLTP, the lowest of the three models.
This model, which should be the most affordable of them with a price ranging between 131,800 and 159,800 yuan, i.e. the equivalent of approximately 19,200 to 23,300 euros, will be the least powerful, from the top of its 150 kW, or 203 horsepower sent to the front wheels only. The 0 to 100 km/h is indicated in 7.3 seconds for a top speed of 160 km/h. A total of five occupants can take place on board, while the trunk goes from 440 to 1,338 liters.
Arrival at the end of the year
BYD should therefore arrive in Europe in the coming months, in order to overshadow Tesla, but not only. Indeed, the Chinese firm will also compete with Nio, which also lands in Europe with its battery exchange stationsas well as with Xpeng, which is about to launch its P5rivals from Tesla Model 3. In addition, the Chinese giant will also be present at the next edition of the Paris Motor Showwhich will be held from October 17 to 23.
---
To follow us, we invite you to download our Android and iOS app. You can read our articles, files, and watch our latest YouTube videos.