While the electric car tries to establish itself in the global landscape, other strategic axes promise to shake up the automotive industry in the coming years.
One of them will concern the autonomous driving with on-board systems that can partially or totally take control of the vehicles, relieving the driver of the burden of driving.
Going beyond systems ADAS current driving assistance systems, which already know how to maintain the speed and distance between vehicles, read road signs, and even change lanes, these devices will profoundly transform our perception of the car.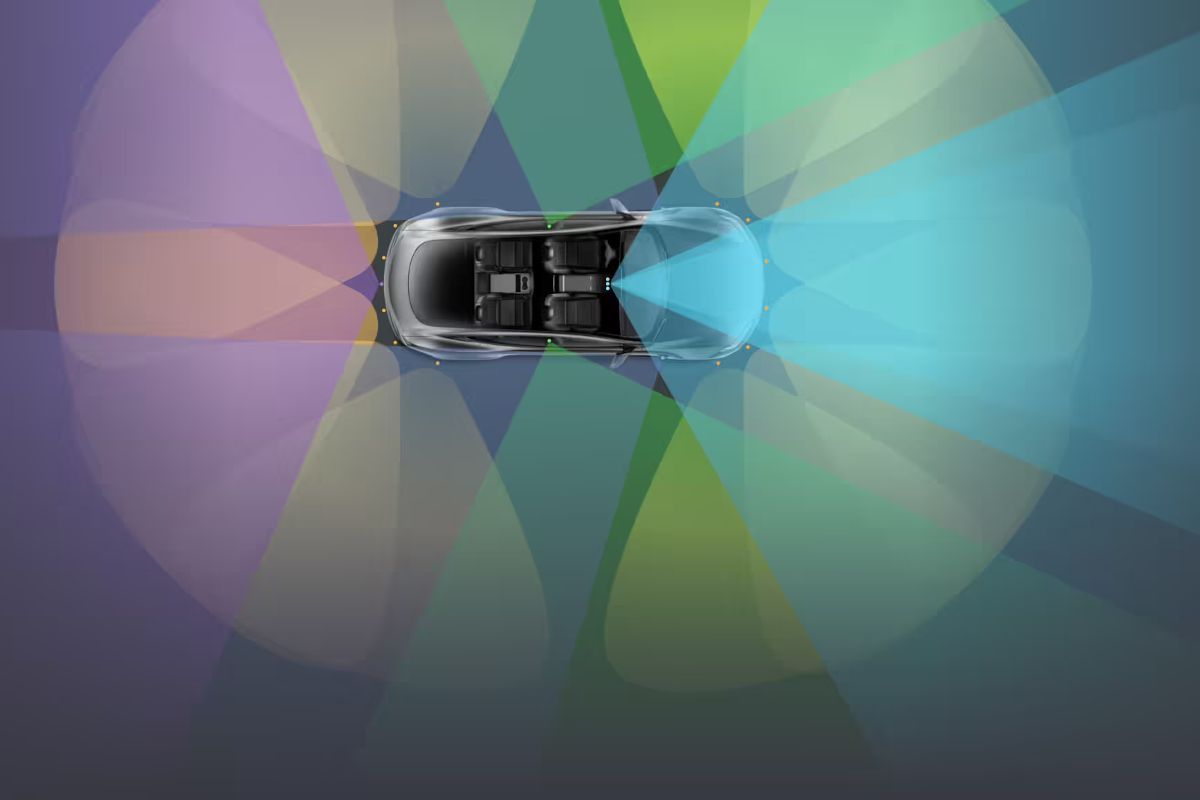 While experiments around autonomous taxis continue and may even give rise to still small-scale commercial services, the manufacturer Tesla already offers an option FSD (Full Self Driving) transforming its system Autopilot in high-level ADAS that can directly drive the vehicle even in complex urban environments.
It is still in beta version and supplied to a few drivers chosen according to driving quality criteria, but it already foreshadows what vehicles will offer in a few years, once the technique and also the legislation have evolved sufficiently.
Xpeng NGP, autonomous driving in the city
Tesla is not the only player to be interested in the autonomous car, whether electric or thermal. The Chinese manufacturer Xpengvery active in electrics and with an international ambition, presented its own advanced ADAS system with its system City Navigation Pilot (or NGP).
Like the FSD, this promises full autonomous driving, but relies heavily on technology LiDAR which Tesla does not want to hear about. In demonstration until now only on the main axes, Xpeng announces that it has started a pilot program to test autonomous driving in a finer urban environment, at the level of cities.

Xpeng Motors is the first Chinese company to embark on this adventure and will send a OTA update (Over The Air because they are also connected cars) of NGP on some of its Xpeng P5 vehicles operating in the city of Guangzhou before an extension to other cities.
The manufacturer says its NGP system combines data from cameras, LiDAR modules, millimeter wave radars, motion sensors and high-precision positioning to provide a 360-degree view of its surroundings, reproduced on the edge screen via technology Surround Reality showing everything that is happening around the autonomous vehicle as well as advanced mapping, i.e. everything necessary for automated driving.
Still in test, when will the marketing?
NGP, as a driver assistance system, will offer the whole panoply of ADAS (maintaining distance, speed, lane change) and will be able to analyze information from road signs and traffic lights.
Autonomous cars will be able to make the appropriate driving decisions in the event of intersections, roundabouts, tunnels, bridges and will be able to understand the behavior of vehicles, cyclists, pedestrians or obstacles nearby and trigger avoidance maneuvers.
NGP autonomous driving, integrated into the on-board system update Xpilot 3.5is to be offered on the Xpeng P5 models and then on its new Xpeng G9 SUV launched on September 21.
The activation of the system will require a familiarization phase requiring drivers to drive at least 100 km with their vehicle before activating all the functionalities. At Tesla, an assessment of the ride quality is required to activate the FSD option. It now remains to be seen which of Tesla or Xpeng will launch its full self-driving option first in a regular commercial offering.