News hardware Recharging your electric car as quickly as a thermal car is finally possible
The electric car represents for many the future of the automobile. The progress made in terms of technology on these vehicles is dazzling and many manufacturers around the world are seeking to push the limits of these cars even further, especially in terms of charging.
Electric car: always higher, always further
For several years now, electric cars have become commonplace all over the world. Under the impetus of large manufacturers, such as Tesla, Toyota, Renault, BMW or BYD (China), the automotive world is slowly making the transition from thermal to electric.
A transition that world governments are pushing, especially in Europe where the end of the heat engine has been signed for 2035. Today, we are able to create electric cars with excellent autonomy and excellent batteries, but the only thing that still gets stuck is charging.
This element is the last point that can still hold back some thermal car users from switching to electric. Indeed, many thermal drivers are not convinced by the EV (Electric Vehicle) because of the charging time of these vehicles.. If one day these can load as fast as a petrol/diesel model then they may decide to change sides.
Well that day has come, since the Chinese manufacturer GAC Aion has succeeded in developing an ultra-fast charging station and batteries capable of supporting this charge. A small revolution in the automotive industry, which will undoubtedly give some cold sweats to Tesla and Elon Musk.
8 minutes to go from 0 to 80% battery
Chinese manufacturers are increasingly basing their business models on electric vehicles. Long reserved for Asian customers, brands like MG, XPeng, BYD, CATL and Nio are gradually arriving in Europe and France. The first strength of their vehicles is undeniably their prices. But we are not here to talk about monetary value, but rather to talk about innovation.
As we explained above, the manufacturer GAC Aion has developed a supercharger that can recover 200 kilometers of autonomy in 5 minutes. It can also recharge the battery from 0 to 80% in eight minutes and from 30 to 80% in less than 4 minutes..
On the technical side, the manufacturer's supercharger is capable of sending 481 kW and supporting an intensity of 558 amperes as well as a voltage of 769 Volts. However, you can imagine that to be able to withstand such a charge, you must necessarily have a battery that holds up. This is why the Chinese manufacturer has also developed a new car model called Aion Y in parallel..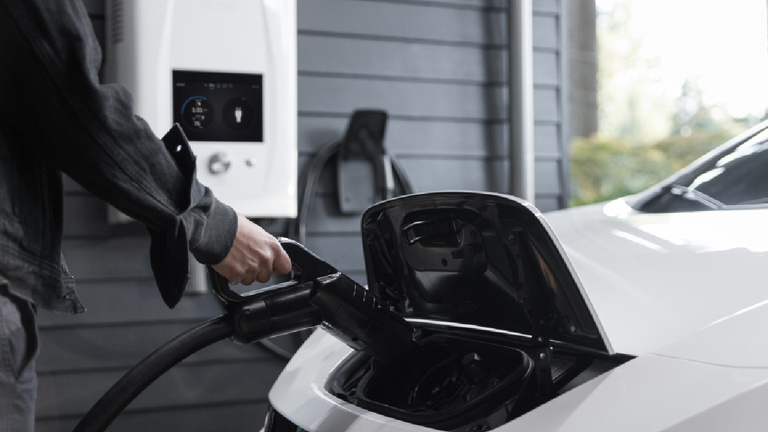 The values ​​that you could see a little higher correspond to the 6C version which is the version with the highest charging power – a model 3 also exists. This ultra-fast recharge, the Aion Y owes it to its graphene battery which probably seems to spread out all the other batteries in this aspect..
Beyond that, GAC Aion also promises that the battery life is close to one million kilometers with only 5% loss. To give you a better idea of ​​the performance of this supercharger and the new Aion Y, you can head to the chaîne YouTube Fully Charged Show who has just published video on this subject.