Microlino has just opened its online configurator for Switzerland, and thus gives a first indication of the prices of its micro-city car. And it's cheaper than you might think.
With its retro look and front door, this two-seater urban electric vehicle catches the eye. The Microlino is only 2.52 m long (10 cm longer than a Citroën AMI) and displays a contained weight. It carries small batteries between 6 and 14 kWh (depending on the version) and a motor with a maximum power of 19 kW, elements which seem perfectly suitable for urban use, while offering more possibilities than a Citroën AMI. .
The detailed presentation of this Microlino had let us think that it would be sold at a rather steep price for an electric micro-city car. Even if the price is not as affordable as that of a Citroën AMI, unbeatable in this area, the first prices communicated by the Swiss brand on its configurator are rather a good surprise.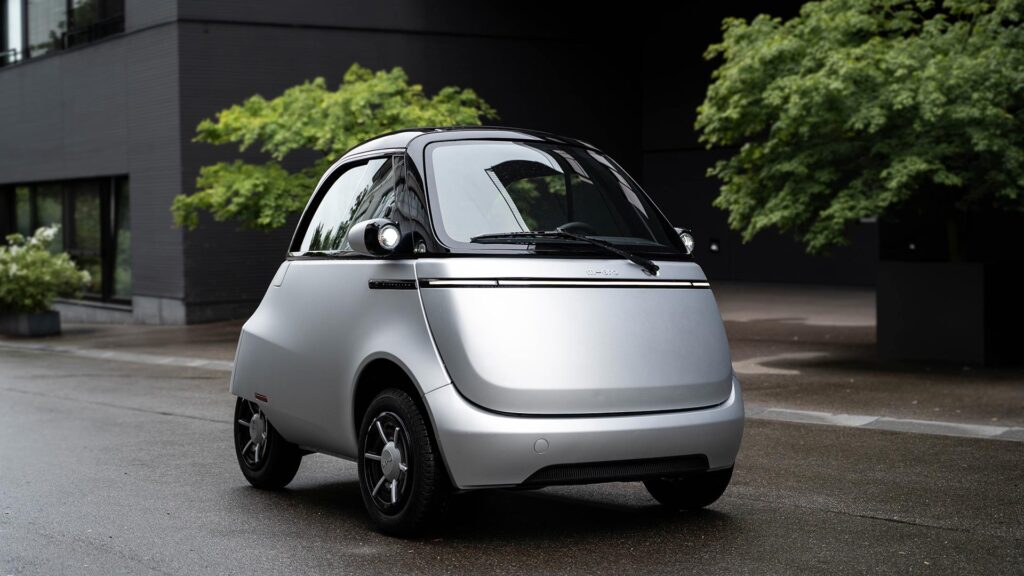 What prices for the Microlino?
In Switzerland, the first country to be able to order the Microlino, the entry price of the entry-level version is announced at CHF 14,990 (around €14,400). For the rest of Europe, the brand gives a first price of €12,500 excluding VAT, or around €15,000 including tax for France. However, the brand indicates that there could be some nuances depending on the country. The final price will be communicated when sales open on the relevant market.
If the entry level is displayed at €15,000, the launch version, Microlino Pioneer, is on the other hand displayed at just over €20,000. This launch version, well equipped, corresponds to the prices of the first electric cars available in France.
For purely urban use and a close budget, Microlino or Spring?
The Dacia Spring is the most affordable electric car available in France. Less expensive than the Volkswagen e-Up, the Fiat 500e or that the Smart EQthe Dacia Spring attracts customers thanks to a price starting below €20,000 (before bonus deduction).
The Dacia Spring is available from €19,290 for its comfort version and €20,790 for the comfort plus version. Its price has increased significantly since the start of its marketing, but it remains one of the most affordable electric vehicles in France once aid has been deducted. With a limited autonomy, a rustic style and modest performances, it is a vehicle which is intended for an urban use, even peri-urban.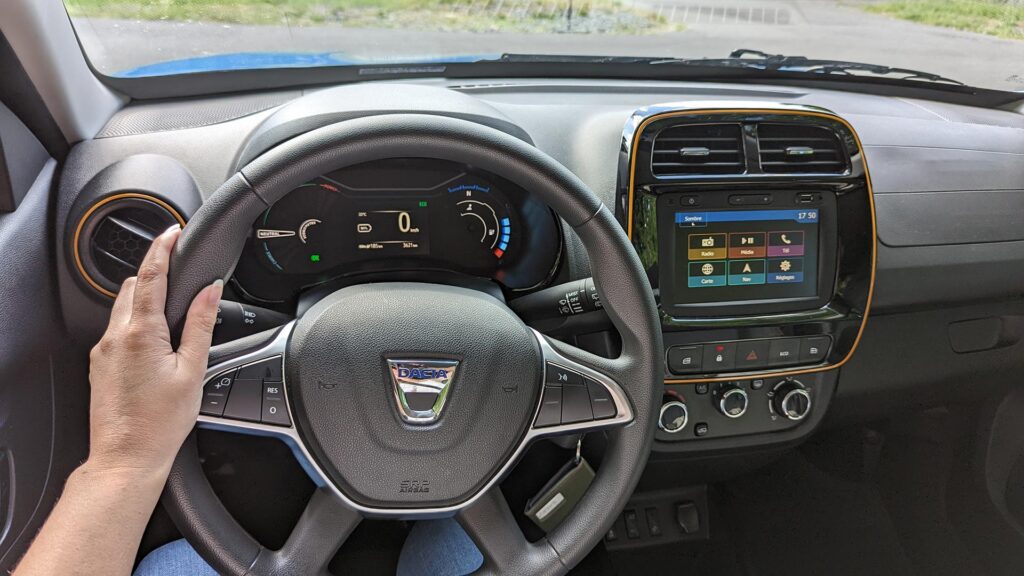 We therefore have two diametrically opposed electric vehicles on paper, but with a relatively similar use and price, so why not launch an improbable match:
| | Microlino | Dacia Spring |
| --- | --- | --- |
| Maximum speed | 90 km / h | 120 km / h |
| Powerful | 19 kW (max) – 12.5 kW | 33 kW |
| Couple | 89 Nm | 125 Nm |
| Weight | 497 to 535 kg | 970 kg |
| Battery | 6, 10.5 or 14 kWh | 26.8 kWh |
| Chest | 230 l | 270 l |
| 0 to 50 km / h | 5 seconds | 5.8 seconds |
| Autonomy | 91 to 230 km | 230 to 305 km |
Judging by exterior and interior styling, the Microlino wins the comparison hands down. If we stop at the practical aspect, it is the Dacia Spring which will prevail with its 4 seats, a larger trunk, and above all easier access to the interior of the car.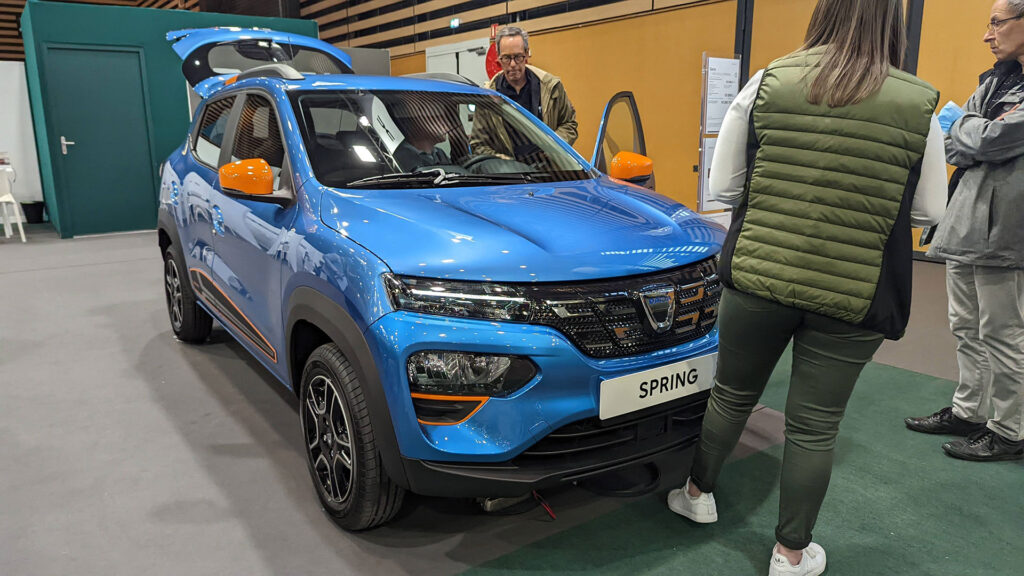 For performance, even if the technical specifics give an advantage to the Dacia Spring on paper, in urban use, the Microlino must prove to be much more relevant.
Finally, at the editorial staff of Numerama, we love things that are a little out of the ordinary, so the very special "pod" touches us particularly. The Microlino makes us vibrate, even if the Dacia corresponds much more to multiple uses and will reach a much wider audience.